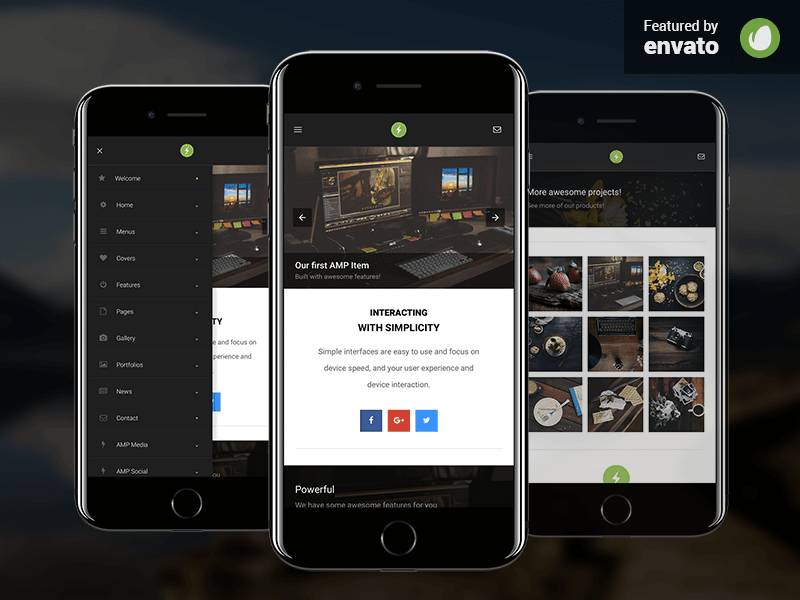 We were greated with an amazing mail this week, from none other than the Envato staff, letting us know that AMP PRO is getting the featured item of the week award! We're super excited about this especially since the market is getting really crowded really fast, and it's great to know we build products that stand out from the crowd!
PURCHASE AMP PRO - $20
---

PURCHASE AMP PRO - $20
---
Join the newsletter!
Subscribe now and get instant weekly offer notifications! We'll send you a newsletter announcing new releases and discounted products! Get your hands on a great item with a special price each week with no strings attached!