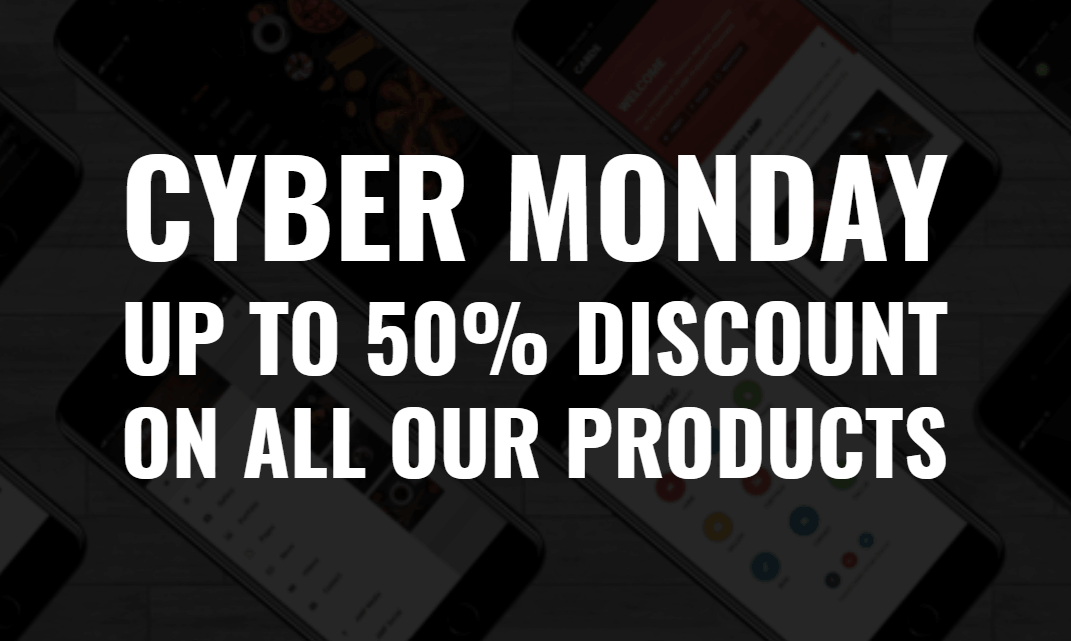 We've thought and thought what to give away this year. Since it's a big celebration for us for reaching our 10th year of developing Mobile Products on ThemeForest, we thought to make it special. So, for the next 5 days, we're discounting every single product from our store! Take advantage of the biggest discount yet!
Head on over to our ThemeForest Portfolio and check out the amazing discounts we're rocking!
HTML Site Templates – Before Discount Between $14 and $21 | Now Between $9 and $16
Google AMP Templates – Before Discount Between $16 and $21 | Now Between $11 and $16
Mobile WordPress Themes – Before Discount Between $30 and $40 | Now Between $24 and $30
This offer will only last for 5 days, and expires on the 28th of November 2017.  Don't wait! This is a one of a kind offer! Biggest discount yet!
Cyber Monday has always been a perfect opportunity to celebrate. And we hate celebrating alone. This is why we decided to make other people happy too. There is no such thing as too much discount. Hence, for 5 days we want to share. Because sharing is caring and because we have the best customers on the planet.
We couldn't be happier and more thankful for all the supportive clients we have. Therefore, it is only natural to give back. We want to take advantage of this opportunity and thank each one of your for being so amazing and understanding. Cheers from Enabled team!