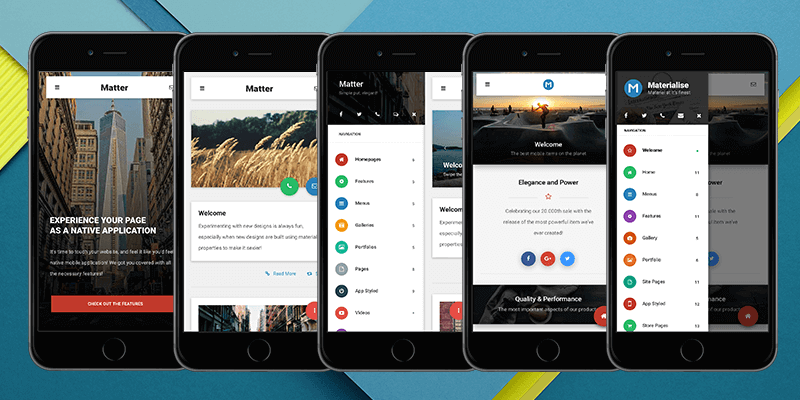 This week we're giving away a discount pack, a massive 30% discount on all our Material Products. This includes 3 Mobile Websites, 1 Mobile PhoneGap Application and 1 Google AMP Mobile Template. This offer lasts only 1 week so get it while it's hot!
---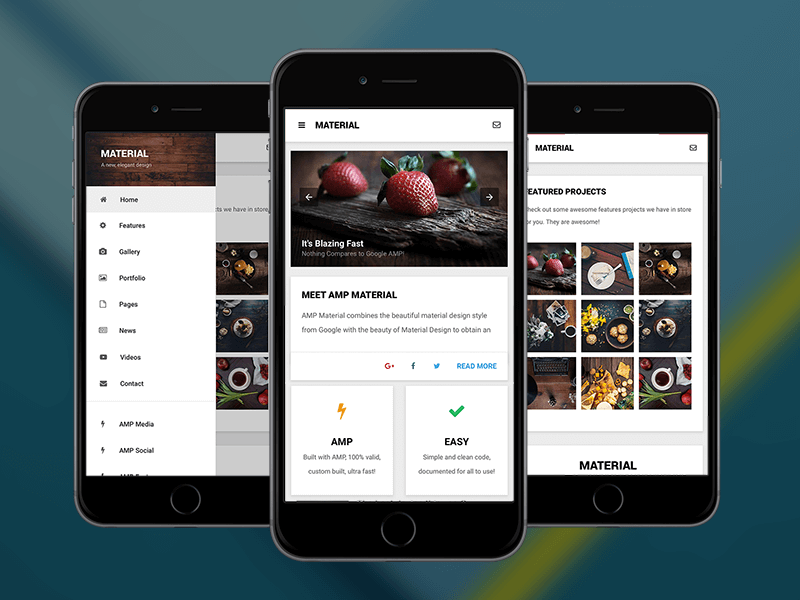 AMP Material – Google AMP Mobile Template
AMP Material Combines the awesome power of Google AMP with the beautiful and simple design of Google Material Design to achieve a blazing fast and beautiful mobile website.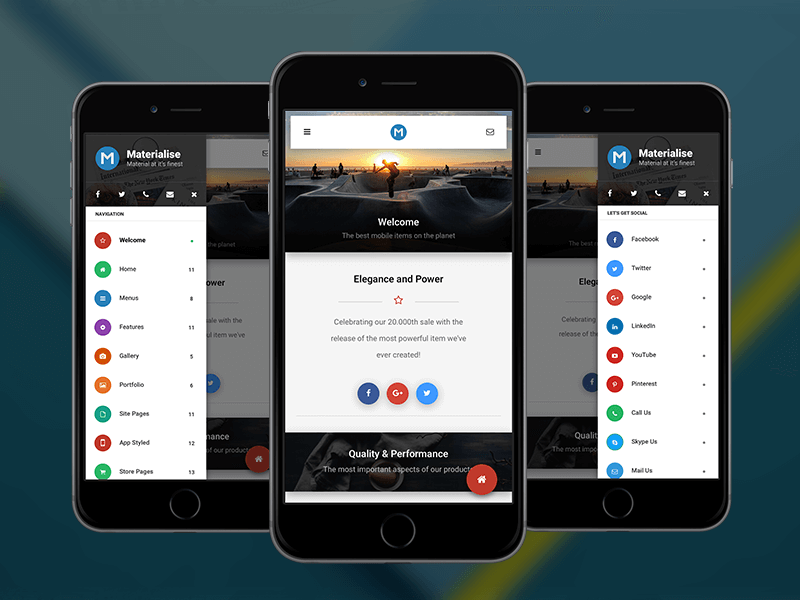 Materialise – Mobile HTML Template
With over 100 pages to choose from and a smooth gorgeous transition between pages, Materialise offers an incredibly immersive application like experience.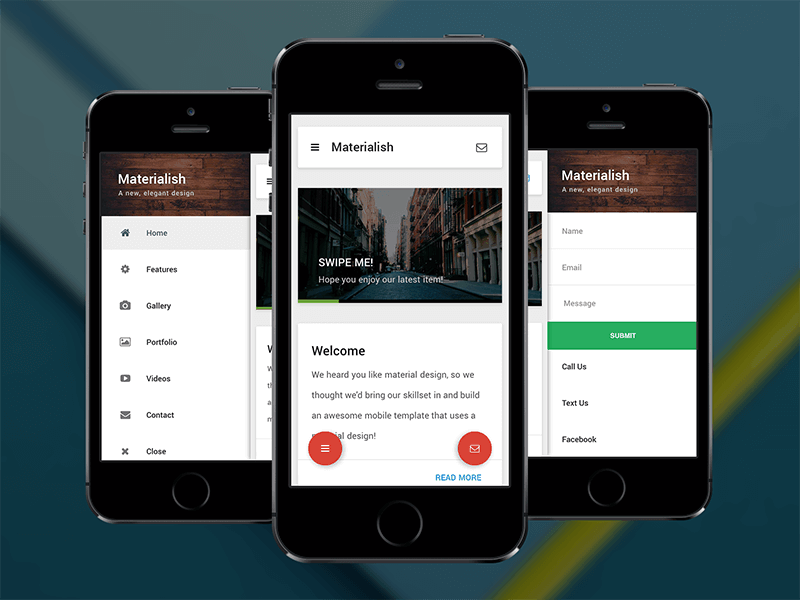 Materialish Mobile HTML Template
Materialish is a simple, gorgeous, fast loading mobile template that comes with a beautiful, easy and feature filled interface powered by the simple and gorgeous Material Design.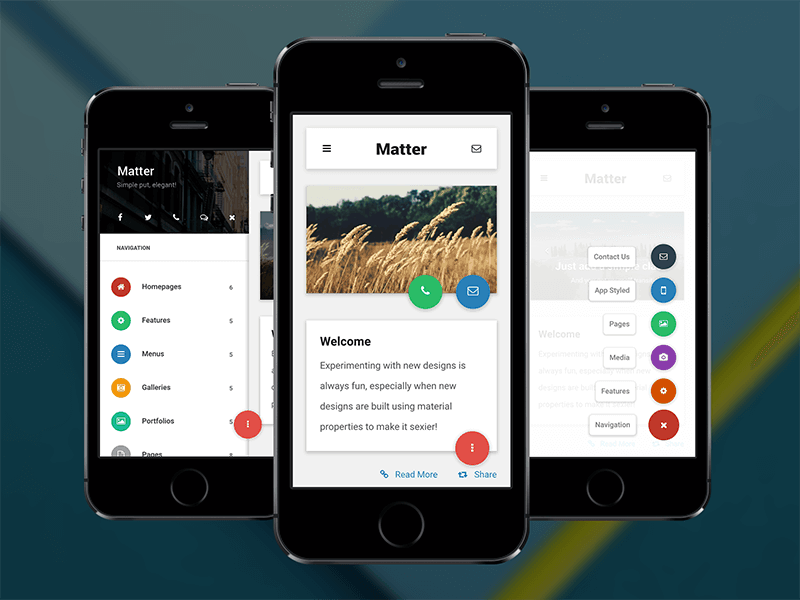 Matter Mobile HTML Template
With 56 Material Design pages included Matter is a simple design, with a clean essence constructed for variety and powered by a unique set of 5 different homepage and menu styles.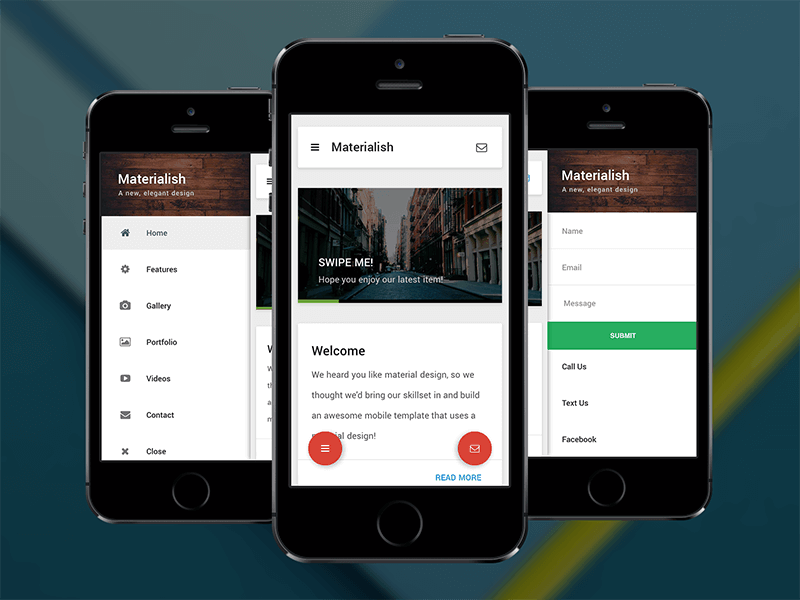 Materialish Mobile PhoneGap Hybrid Application
Materialish, the beautiful HTML, CSS and JavaScript Website above is also available as PhoneGap application. Edit your page exactly like you would a regular website, then simply compile it to an app and you're ready to put it on the AppStore.
---