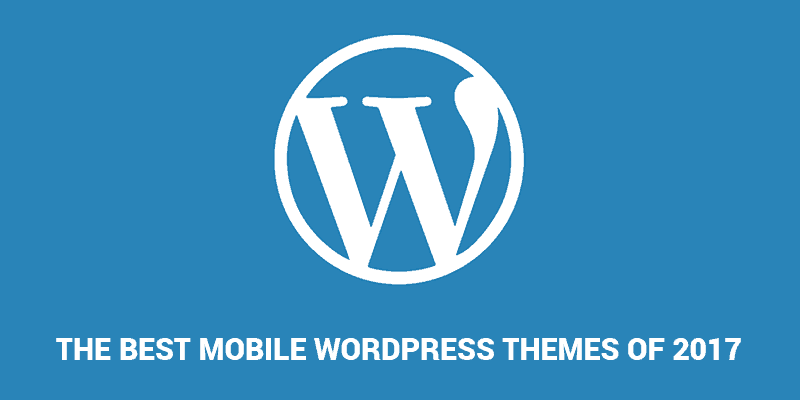 There are cases where you constantly need to update the content of your page, or simply want something powerful and you don't really care about the bounce rate of users, here is where the WordPress Theme comes into play. We've listed the best Mobile WordPress Themes of 2017 that are fast and feature filled. WordPress is lazy for Mobile devices, but we made sure our lists includes only the fastest products out there.
BeMobile  – WordPress Theme with WooCommerce
BeMobile is beyond doubt the most powerful Mobile WordPress theme you can get your hands on. It's powered by WordPress and has WooCommerce integrated inside. A tone of useful shortcodes and the ability to connect it to your desktop WordPress Theme make BeMobile a force to be reckoned with.
Download BeMobile WordPress Theme
ProMobile – WordPress Theme with WooCommerce
ProMobile is the smaller brother of BeMobile, with the same amazing features and WooCommerce integration, ProMobile has a lighter more elegant design and a tone of useful shortcodes for you to use and abuse.
Download ProMobile WordPress Theme
Gombo – WordPress Theme
Gombo is a creative Mobile WordPress theme, presenting with a simple and elegant landing page and menu system to direct you exactly where you need to go without interruptions. Fast loading and feature filled Gombo is a beautiful little theme for all who need some color in their page.
Download Gombo WordPress Theme
CleanMobile- WordPress Theme
As the name itself says, CleanMobile is a clean design that simply shows your content in focus. A lot of shortcodes are there to make your editing a whole lot easier and a gorgeous dual sidebar design awaits.
Download Gombo WordPress Theme
CircleMobile – WordPress Theme
Circle is a simple, beautiful and Creative WordPress Theme that focuses on rounded designs. It's elegant and has matching styles all around ( pun intended ) it's design. Circular menu, circular slider, landing page, all matching with a beautiful color scheme.
Download Circle WordPress Theme
These are the best products built with WordPress for Mobile in 2017. Did we skip a file? Let us know in the comment section below!